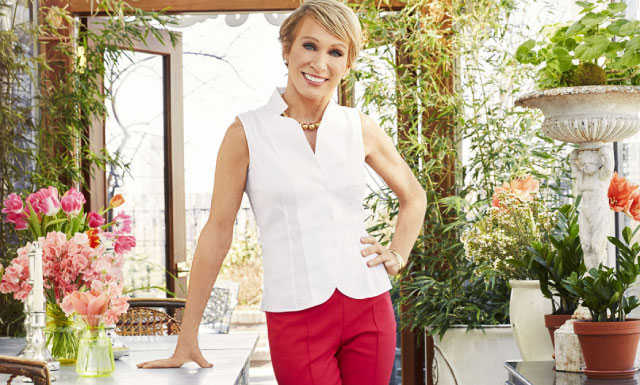 Barbara Corcoran, known as the "Shark" on Shark Tank US, has a remarkable life story that has shaped her into the successful entrepreneur she is today. Born and raised in Edgewater, New Jersey, she grew up in a two-bedroom flat with nine siblings. Her father worked tirelessly as a printing press foreman and washed trucks at night to support their family, while her mother was a dedicated homemaker.
As a child, Barbara struggled academically and was later diagnosed with dyslexia. She was labeled as the "dumb kid" in those days, which motivated her to prove that she was not stupid. Despite her difficulties, she excelled at daydreaming, which she now considers a gift.
Barbara graduated from college with a degree in education and pursued a career as a teacher, but quickly realized it was not for her. It was during her time working as a waitress at a diner that she met a man who saw her potential in real estate sales. He became her partner, and together they started a real estate company, with Barbara running the operations.
Within a few years, Barbara's company was thriving, with 14 agents and half a million dollars in sales. However, her world came crashing down when her boyfriend announced he was marrying her secretary. They divided the business, and her boyfriend even had the audacity to say that she would never succeed without him.

Determined to prove him wrong, Barbara started her own company, the Corcoran Group, and became an innovator in the industry. She embraced technology and became the first to sell real estate on the internet. Despite facing tough competition from established, male-dominated companies, Barbara saw being a woman in business as an asset rather than a disadvantage.
Her perseverance paid off, and by 2001, the Corcoran Group had the highest sales in New York City. Barbara had achieved her dream of becoming the queen of New York real estate. Looking back at her humble beginnings in a small flat with nine siblings, she now resides in a penthouse on Fifth Avenue, with a terrace that offers a view of her hometown.
Barbara's journey serves as an inspiration to all aspiring entrepreneurs. She defied the odds and overcame challenges to create a successful empire. From a dyslexic student to one of the most influential figures in the real estate industry, Barbara Corcoran's life is a true testament to the power of determination and hard work.