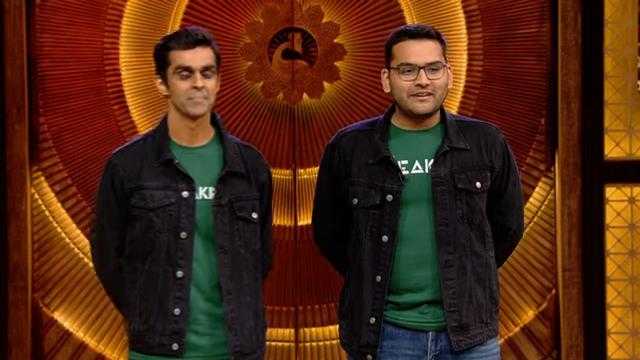 Freakins, a denim fast fashion apparel brand, entered the Shark Tank India with hopes of securing a deal. However, after hearing about the company's losses, three Sharks decided to opt out of the deal.
Denim is a common item that can be worn for various occasions, from casual outings to college outfits and even traditional wear. However, the Indian denim market is currently dominated by international fast fashion brands that may be expensive or not suitable for the Indian body type and weather conditions.
Freakins aimed to solve these problems by offering a wide range of denim styles specifically designed for Indian women's body types. With over 35 categories and more than 1500 styles, Freakins gained popularity among college girls and even Bollywood celebrities.
The brand also established an online presence through their website and marketplaces like Amazon. Despite their success in terms of orders and celebrity endorsements, Freakins faced losses in the past three years. The company's CEO, Punit, and COO, Shan, shared that they have processed lakhs of orders, but the business operations have not been profitable.

One of the major reasons for their losses was the lack of knowledge and experience in inventory management, marketing, and textile technology. However, they emphasized that Freakins is a consumer brand offering value for money products, and they are working towards making the supply chain more efficient and profitable.
Although the Sharks were impressed with Freakins' achievements and potential, they were concerned about the losses and the company's current financial situation. Punit and Shan revealed that they had received funding from friends and family and had invested their own money into the business.
The Sharks questioned the equity division among Punit, Shan, and their uncle, Sachin, who had initially started using the same fabric and stock to create their denim products. Despite the family involvement and the potential for growth, the losses raised doubts among the Sharks.
Ultimately, Punit and Shan indicated that they have recently received a deal from another investor and were willing to close the deal with them. While the Sharks appreciated their efforts, they decided not to invest due to their concerns over the losses and valuation.
Although Freakins' revenue has shown improvement in recent months, the Sharks felt that the valuation offered was too high for the current state of the business. They believed that further growth and profitability need to be demonstrated before considering an investment.
Overall, Freakins' appearance on Shark Tank India highlighted the challenges faced by the company and the skepticism of the Sharks regarding the business's financial viability. While the entrepreneurs remained optimistic, they will need to continue improving their business operations to attract potential investors in the future.