Samsung recently launched two variant of Air purifiers with latest technology breakthroughs such as 4-Step Purification Systems and Virus Doctor to give pure air, fast and wide.
Pure air, fast and wide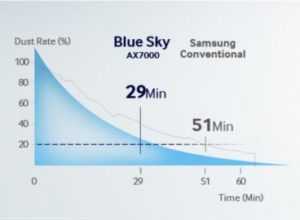 A Front Air Inflow easily draws in air and Dual Power Fans with 4 step filtration systems which powerfully purify and distribute clean air with its 3 Way Air Flow. So it purifies large living rooms faster.*
Reduce up to 99% of PM2.5 and virus
Keeps air outstandingly pure with 4 step filtration systems. It removes up to 99.9% of ultrafine dust** and harmful gases,*** and eliminates up to 99.7% of harmful viruses and allergens.****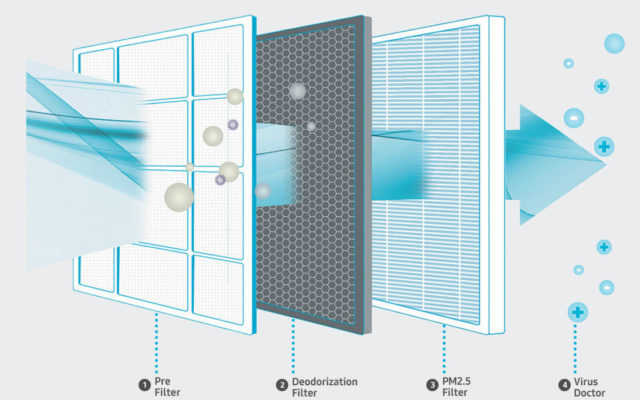 Virusdoctor
Samsung's Virus Doctor technology helps in removing viruses & bacteria. The virus removing ions are generated by S-Plasma ion technology. These ions bond with harmful bio-contaminants and destroy them to provide safe and pleasant air that is up to 99.7% free of contaminants, bacteria and viruses.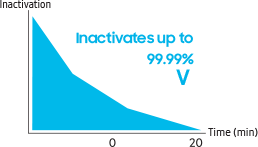 H1N1 Virus subtype A
Research carried out: Professor Seo, Sang-hui of Chungnam National University (Developed the world's first H1N1 vaccine for the human body)
Size of chamber: 500cc
---
H1N1 Virus A
Test institute: Department of Biotechnology of Yonsei University
Temperature: 24º C
Size of chamber: 1m3
Relative Humidity: 51~60%
Air Quality Check Now
The Air Purity Display lets you see the pollution drop before your eyes! 3 sensors give an exact numeric measurement of the PM2.5 and PM10 levels, and various colour lights visually show them and the harmful gas level.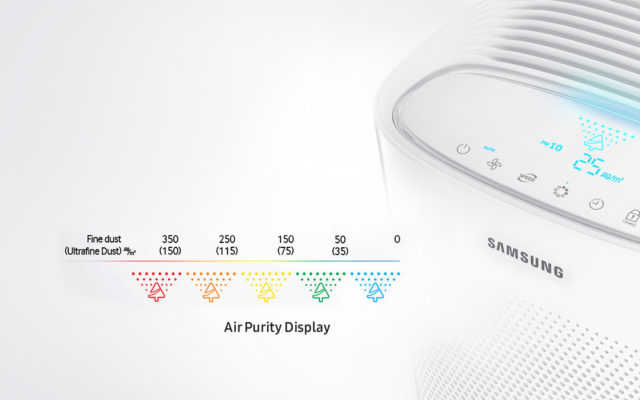 Comparison of Two Model
 

| | Brand* | Samsung | Samsung |
| --- | --- | --- | --- |
| Model/PJT | | AX7000 | AX3000 |
|  Coverage Area | | 93 m2 | 39 m2 |
| Warranty | | 1 year# | 1 year# |
| Power/ Energy | | 80w | 34w |
| Display | Digital Display | Y | N |
| | Led Indicator | Y | Y |
| Control | Control | Touch | Touch |
| Remote | | N | N |
| | Max. Noise (db(A)) | 54 | 45 |
| Ionizer | | Virus Doctor | Virus Doctor |
| Filter Change Indicator | | Y | Y |
| Modes | Auto Mode | Y | Y |
| Sleep Mode | | Y | Y |
| Air Flow Control/ Fan Speed | | 3 Step | 2 Step |
| Filters | Pre-Filter | Y | Y |
| Deodorization Filter | | Y | Y |
| PM 2.5 Filter | | Y | Y |
| Sensor | Odor | Y | Y |
| Dust | | PM2.5/PM10 | Dust |
Price and Availability