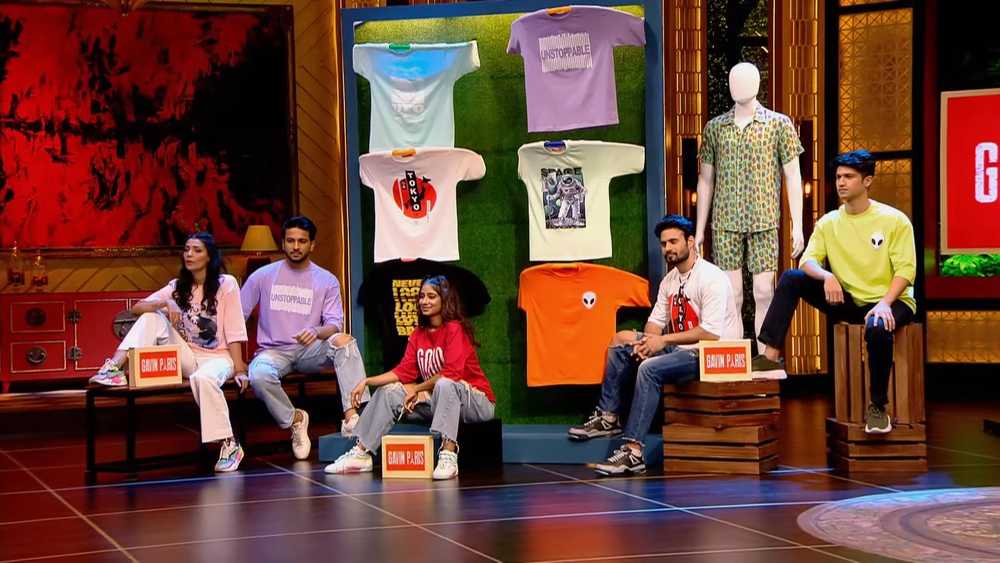 Gavin Paris, the founder of the new age streetwear fashion brand, Gavin Paris Wear, made an impressive pitch on Shark Tank India. With his unique take on oversized and loose-fitting apparel, Gavin aims to make people look cool and trendy. His vision is to make streetwear the mainstream fashion trend and become the king of this category.
Gavin Paris Wear was launched earlier this year and has already delivered more than 25,000 products through their website. All their sales are generated through their online platform. The company has a strong focus on youth fashion, creating stylish and fashionable clothes that cater to the ever-changing trends in the market.
During the pitch, Gavin highlighted the various categories of products his brand offers, including oversized t-shirts, drop-shoulder t-shirts, printed shirts, coat sets, and polo t-shirts. The brand focuses on providing high-quality products at affordable prices, with t-shirts retailing at ₹599.
Gavin Paris Wear has achieved remarkable sales in the past few months, with a net profit of ₹28 lakhs. Their target market includes individuals aged 18 to 34 years, with male customers making up 90% of their sales.

However, the sharks had concerns about the scalability and sustainability of the business. Some sharks felt that the equity offered by Gavin was not justified, given the size and potential of the market. They questioned his ability to expand the business without proper marketing and technology support.
This led to some back and forth discussions between the sharks and Gavin, with both sides trying to negotiate a fair deal. Eventually, Gavin decided to decline the offers and stand up for his vision.
Although Gavin Paris Wear did not secure a deal on Shark Tank India, Gavin demonstrated his passion and determination to make his brand a success. His innovative approach to streetwear fashion and focus on quality and affordability make Gavin Paris Wear a promising contender in the market.