After successful launched on HDFC Debit card on Flipkart, Amazon India now also support EMI payments from HDFC Debit card with interest amount.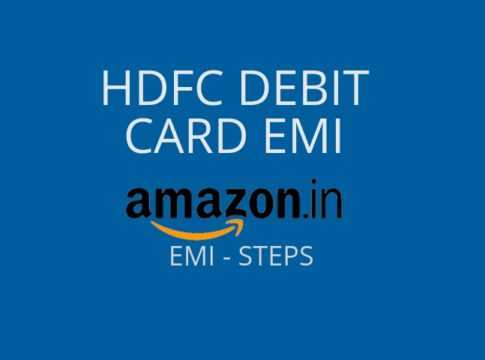 In this post we will go through the details and benefits of Debit Card EMI, How to add your HDFC Debit card for EMI.
On Credit Card EMI , the full amount will be block once you purchase the Item, but in Debit card there are some different rules.
Full amount will not block in your bank account,?Amazon India will? use the pre-approved overdraft facility enabled by HDFC Bank.
Minimum amount of eligible items are Rs 10,000 and maximum will be depends on your overdraft limit from HDFC Bank.
HDFC debit card EMI available for selected products on category.
There is no processing or convenience fees charged on any EMI transaction.
No down payment required.
Interest Rate
For HDFC Debit Card EMI on Amazon interest rate is fixed 16% for 3,6 and 9 months plan.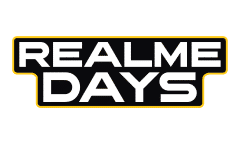 The rates shown above are annualized interest rates charged on a monthly reducing balance.
Check Eligibility
To check eligibility for HDFC Debit Card EMI on Amazon and approved amount SMS DCEMI <last 4 digits of Debit Card> from your Registered mobile number to 56767
DCEMI 1234 to 56767
HDFC debit card EMI Steps
Below is the step by step guide, how you can easyly from your HDFC Debit card on Amazon.
On product details page , click on Options and check availability.

Go the Checkout Page till Payment options, if? you did not added your HDFC Debit card please add new card as below.

After adding card, make sure you unchecked use amazon pay balance , you can not use Amazon Pay balance and Debit card EMI together.

In Payment section you have option to choose full payment , or 6,9 and 12 month EMI as below screenshot.

Select EMI as per your plan and proceed with checkout.
Get Updates
Get HDFC Debit Card Updates
We will send exclusive Updates, related to HDFC Debit Card EMI, add Email and Follow instructions.

If you have any questions comments please add below in comment box.
Top 5 Mobile on HDFC Debit Card EMI