You can easily get any product on Easy EMI from Flipkart.com, price should be more than 4000.
In this example we going through Honor Holly 2?from Flipkart.com on monthly EMI.
1.?Once you select you product go to Checkout And Select Payment Method EMI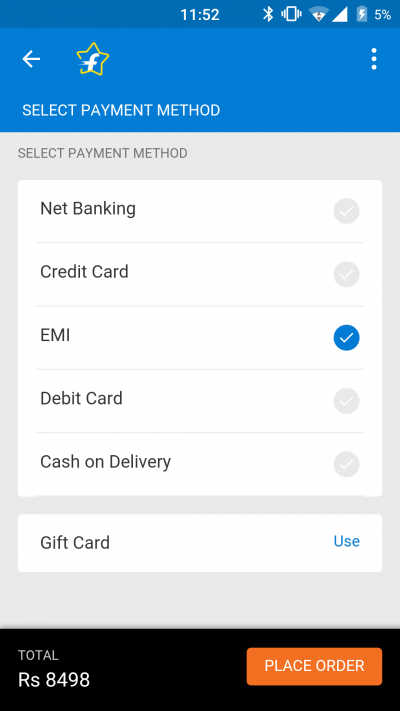 2. Select Bank Name which provided your credit card, in my case I have selected ICICI bank, and it will show different options for EMI.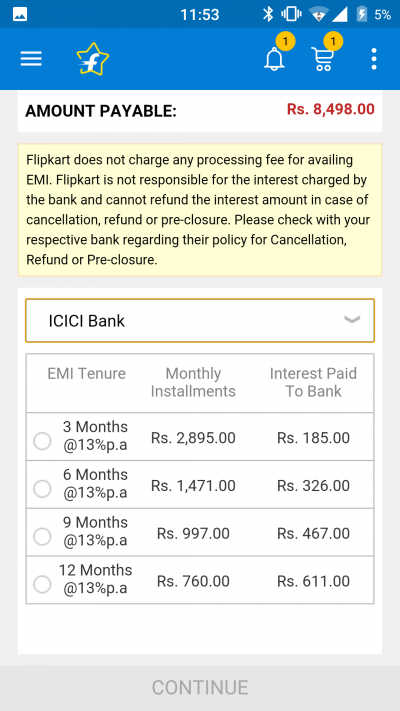 3.Once you select the EMI option it will show Interest rate and your monthly charges.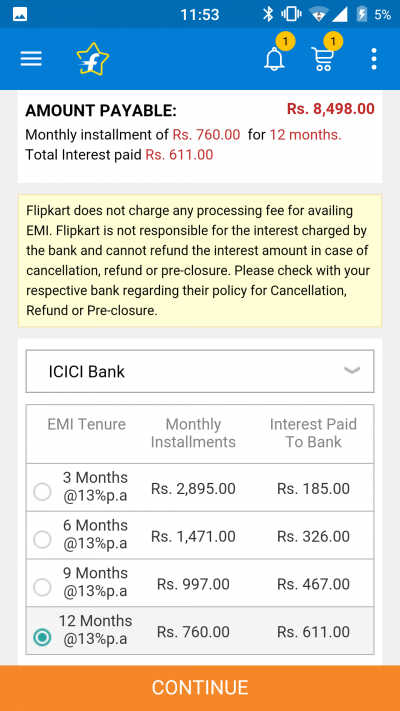 4. Once you go to next step, you will be asked for OTP. Please note that dont select Convert your transaction to Monthly EMI. as this will be automatically convert to EMI.