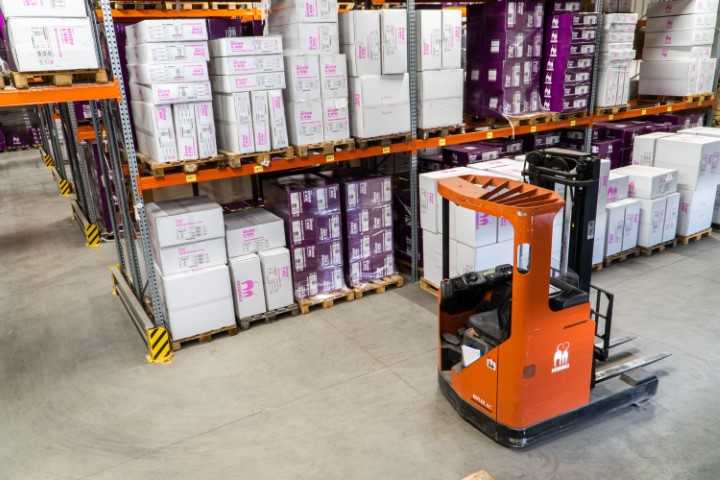 In today's digital age, e-commerce has emerged as a significant avenue for entrepreneurs to showcase and sell their products. To cater to the specific needs of online sellers, Bank of Baroda has introduced the Baroda Overdraft for E-commerce Business, a loan product designed to provide working capital to merchants engaged in online selling through e-tailers like Amazon and Flipkart. This unsecured loan product offers numerous benefits and features, making it an ideal choice for e-commerce entrepreneurs.
Benefits of Baroda Overdraft for E-commerce Business:
1. Online Application & Sanction: The entire loan application and sanction process can be completed online, eliminating the need for a physical visit to the bank branch. This saves time and hassle for the busy e-commerce seller.
2. Reduced Turnaround Time (TAT): The loan approval process is streamlined and optimized for quick turnaround. E-commerce sellers can expect a faster response time compared to traditional loan products.
3. Paperless Sanction: The loan sanction is entirely paperless, reducing paperwork and promoting a sustainable approach. This not only saves trees but also saves the borrowers from the hassle of managing and storing physical documents.

4. No EMI Burden: The Baroda Overdraft for E-commerce Business operates as a flexible credit facility rather than a traditional loan with fixed EMIs. This provides financial flexibility to the borrower, as they only pay interest on the amount utilized.
5. Turnover-Based Credit Limits: The loan limit is determined based on the seller's turnover from Amazon/Flipkart and Flipkart sales. This ensures that the credit facility aligns with the seller's business requirements.
6. Collateral-Free Credit Facility: Unlike traditional loans that require collateral, this loan product is collateral-free, making it accessible to a wide range of e-commerce entrepreneurs.
7. Boosting NTC Customers: By availing this loan product, e-commerce sellers can become a part of the Bank of Baroda's Non-Tax Current (NTC) customer base. This opens up various other benefits and services provided by the bank.
Features of Baroda Overdraft for E-commerce Business:
1. Target Group: The loan product is specifically designed for sellers engaged in manufacturing or trading activities through the Flipkart portal. Flipkart identifies eligible sellers based on their track record, ensuring that only established sellers can access this financing option.
2. Purpose: The loan serves the working capital requirements of e-commerce sellers, including procurement, manufacturing, processing of goods, trading, and receivables arising from the Flipkart portal.
3. Type and Period of Facility: The loan is provided as an overdraft facility for a duration of 12 months. This allows e-commerce sellers to manage their cash flow efficiently.
4. Limit: The loan limit ranges from Rs. 5 lakhs to Rs. 25 lakhs, depending on the seller's turnover and other factors.
Fees & Charges:
1. Interest Rate & Charges: The interest rate is 2.35% over Baroda Retail Loan Lending Rate (BRLLR), along with a strategic premium.
2. Management Fee: The borrower is required to pay a management fee of 1.35% + GST per annum of the overdraft limit.
3. Inspection Charges: The bank charges Rs. 1,000 per visit for inspections, along with actual conveyance and out of pocket expenses.
Eligibility and Documents Required:
To be eligible for the Baroda Overdraft for E-commerce Business, sellers must meet the following criteria:
– Sellers must be registered on either the Amazon or Flipkart platform.
– Sellers must have at least 6 months of business relationship with the respective platform.
The documents required for the loan application vary based on the type of business entity:
– Proprietorship: Bank statements for the past 6 months, GST certificate, and PAN card of the proprietor.
– Partnerships/LLP: Bank statements, GST certificate, PAN card of the firm, PAN card of partners, and partnership deed.
– Private Limited: Bank statements for the past 6 months, GST certificate, PAN card of the firm, and PAN card of the director.
FAQs (Frequently Asked Questions):
1. Can I apply for the Baroda Overdraft for E-commerce Business if I sell on both Amazon and Flipkart?
Yes, the loan product is available for sellers on both e-commerce platforms.
2. What is the repayment schedule?
The overdraft has a running limit, subject to review after 12 months. Payments from Amazon/Flipkart will be transferred into the merchant's loan account maintained with Bank of Baroda. If the payment is not sufficient to cover the monthly interest, the borrower must deposit the additional amount at the end of each month.
In conclusion, the Baroda Overdraft for E-commerce Business offered by Bank of Baroda is a convenient and hassle-free loan product specially designed for e-commerce merchants selling through Amazon and Flipkart. With its simplified application process, collateral-free credit facility, and turnover-based credit limits, this loan product provides the necessary working capital for online sellers to thrive in the ever-growing e-commerce industry.