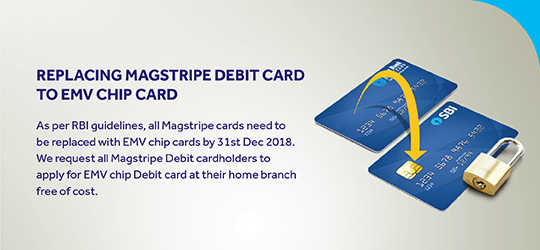 Your SBI Debit Card and Credit Card will be block if you fail to upgrade your card with EMV Chip.
The biggest lender in the country has asked its users to upgrade their SBI cards to ones with EMV chips by December 31, 2018 on orders from the Reserve Bank of India.
You need to visit your Home branch for replacement your debit card with Magstripe Card it will be FREE of charge.
How to check if your Debit Card does not have EMV chip?
Chip is visible in Debit Card as show in below image.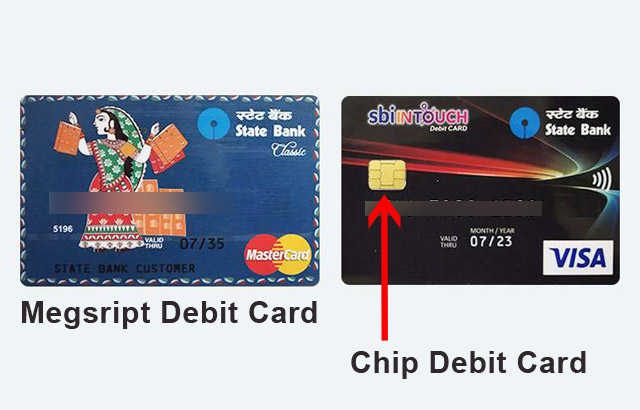 How should I apply the Debit Cards through internet banking?
Login to www.onlinesbi.com using user id and password and follow the below path to request for a new EMV Chip Debit Card.
Visit SBI?s netbanking portal and login to your account.
Select ?ATM Card Services? from the ?e-Services? section.
Select the ?Request ATM/Debit Card? option from the list.
Select the?account number, enter the?name?you want on the card, select the?type of card, accept the?terms and?conditions?and click on the ?Submit? button.
You have to validate this request either using the OTP feature or your profile password.
Verify all your details and click on the ?Submit? button.
Your SBI ATM Card will be delivered to your residential address mentioned in the bank?s database.