HDFC Credit Card holders can now avail offer of No Cost EMI on most of the Products available on Flipkart.
Offer
This is a No Cost EMI offer for select users of HDFC Bank debit cards. You may have to first add your HDFC Debit Card then you will able to view this offer.
Offer duration?
The offer starts from 00:00 hours on 18th May 2018 and ends at 23:59 hours on 31th May 2018.
How to Check If product available for this Offer?
On Product details page , I have selected iPhone 8 click on View Plans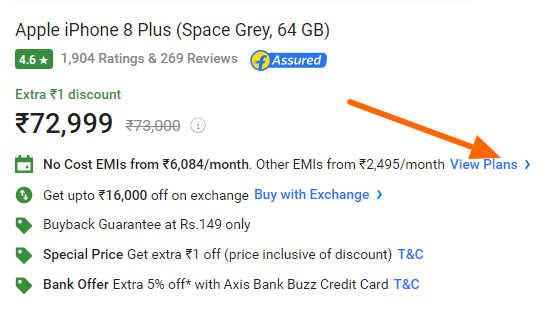 How do I check if I am eligible for this offer?
If you are eligible to avail a No Cost EMI, you will be able to view this payment option on your payment page. This offer will not reflect on the payment page for customers who are not eligible. Please check this before making the purchase.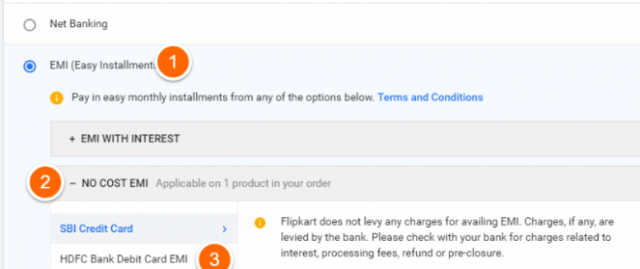 Minimum transaction amount to avail this offer?
Yes, the minimum transaction amount to avail this offer is Rs 10,000
How many times can this offer be availed?
There is no limit on number of transactions

HDFC Credit EMI PLANS Example
| Months | Monthly EMI | Overall Cost |
| --- | --- | --- |
| 6 | ?12167?@ No Cost | ?72999 |
| 9 | ?8111?@ No Cost | ?72999 |
| 12 | ?6084?@ No Cost | ?72999 |