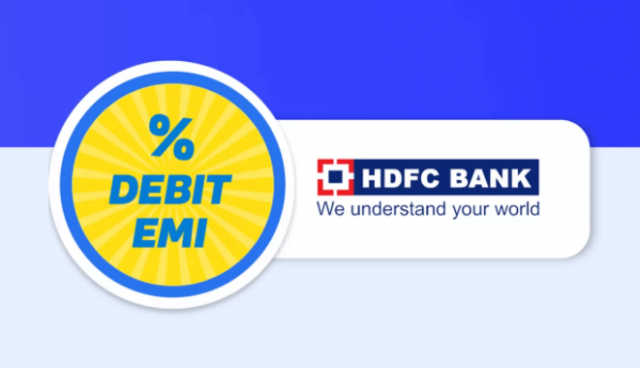 You can buy high value items from HDFC Debit card from Flipkart, minimum cart value with single item should be Rs 10,000 and maximum limit is Rs 50,000.
Last updated on 31th August 2018
There will be no processing fees and downpayment required to avail this facility.
Pay in easy EMIs of 6, 9, or 12 months at an affordable interest rate of 16%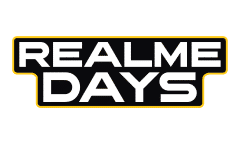 HDFC Debit card EMI facility only available for Select Mobile, Furniture and Electronics purchases.
HDFC debit card EMI Eligibility
You can check if you are eligible for Debit Card EMI from HDFC follow below simple steps.
From your registered mobile number SMS "DCEMI" to 57575 (?3 SMS charges)
If you are eligible you will receive SMS as below
"Congratulations, you are eligible to avail EMI on your HDFC Debit Card for shopping on Flipkart. Explore now!? *T&C apply"
If you did not get the SMS. Try to buy small value item from Flipkart with your HDFC debit card and save your card details.
Check your registered mobile number with HDFC bank and Flipkart account is same.
HDFC Debit Card EMI Rates
EMI Type
EMI
Interest
Months
Total
Debit Card EMI
3,334
0%
6
Rs 19,999
2,223
0%
9
Rs 19,999
1,815
16%
12
Rs 21,775
HDFC debit card EMI Steps
Below guide will show you steps , how to avail EMI on HDFC Credit Card.
Select product you like to buy
Other option is to check on the

here

page.
Go to the checkout with One item only which is eligible.
In Payment section go to EMI (Easy Installment)
Enter Card Details and Proceed further.
Follow steps of Debit card and OTP.
We will add more detailed steps Subscribe to our email news letter and deliver to your inbox.
HDFC debit card EMI using App
I have recently purchased Washing machine on Debit Card EMI with HDFC Debit Card without any extra cost Below are the steps.
In the payment options when you select payment options with Debit Card there is option Pay full amount or pay No Cost EMI, select No Cost EMI.

In next step select tenure(months) I have selected 9 months as there is zero interest.

In next step enter your Card Details and OTP, You will charged for full amount at time but it will be credited back to account.

As the transaction done on 6th December, my first bill be on 5th January , I have received SMS on 21st December for this. As mentioned in SMS, it will be auto debited.

Get HDFC Debit EMI Updates
Get HDFC Debit Card Updates
Important Notes
Valid only on 1 item in cart
Min Rs 10,000 and Maximum Rs 1,00,000
3,6 and 9 month EMI with 16% interest.
No Cancellation fees
Flipkart is not responsible for the interest charged by the bank and cannot refund the interest amount in case of cancellation, refund or pre-closure. On cancellation of order, you will not be able to use this facility again for upto 90 days.
FAQ
Is minimum balance required in my HDFC Bank account ?
No, no minimum balance required your HDFC bank.
Is total cart value amount blocked in my Account after EMI?
No, total amount will not blocked , but for auto debit make sure you have enough balance to pay month EMI.
What will be the date of auto-debit from my account?
If your transaction done on or before 20th of the month , the first EMI will be charged on your HDFC Bank account on 5th of next month.
If your transactions done after 20th of the month, the first EMI will be charged on your HDFC bank account on 5th of the month after that.
Example: In big billion days if you buy on 21st September with HDFC Debit card EMI , your First EMI will debit on 5th of November.