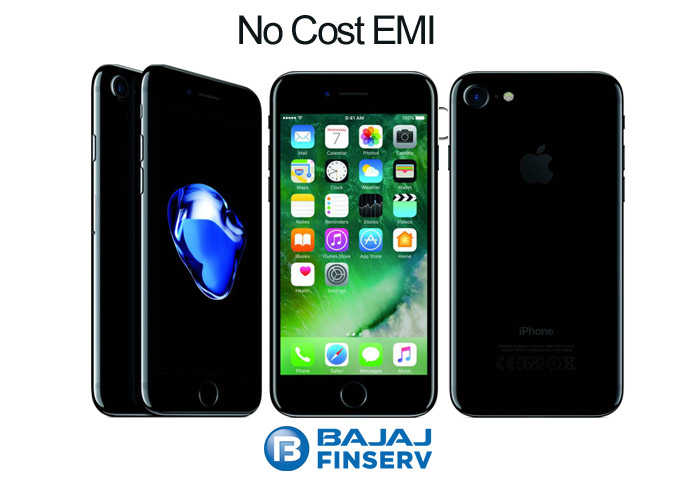 You can purchase selected items from Flipkart on EMI with 0% interest rate with tenure up-to nine months.
Please note that only selected items from Flipkart can be purchased using Bajaj EMI card.
Follow below steps to get your product on EMI with bajaj finserv emi card.
Select product from listed below.

List of Mobiles available for Bajaj Emi Card
List of Laptops available for Bajaj EMI Card

Add product to you Card and Checkout. Samsung Mobiles on No Cost EMI
One Payment page select EMI as options

On drop-down select Bajaj Finserv EMI and select tenure (months)

Enter your Card details and confirm OTP on Mobile.

This facility only available on Flipkart Mobile app?and Flipkart Website.
FAQ
Can I foreclose my EMI with Bajaj Finserv?
Bajaj Finserv No Cost EMIs can be foreclosed after the first installment is paid.

What are the benefits of the Bajaj Finserv payment mode?
With Bajaj Finserv, you get a hassle-free payment experience with the following benefits:
No interest on EMIs
Zero processing & cancellation charges
Complete refund of the amount paid for your order if the item is returned
Can I cancel my EMI after I've placed the order using the Bajaj Finserv payment option?
Since payment modes cannot be changed after an order is placed, to cancel your EMI, your order will need to be cancelled.
*Certain items cannot be cancelled after 24 hours of placing the order.
How can I get a Bajaj Finserv EMI card?
You can check the eligibility and process of getting a Bajaj Finserv No Cost EMI card on their website: www.bajajfinserv.in/finance.
I chose the wrong EMI plan while making the payment using Bajaj Finserv No Cost EMI option. Can I change it now?
EMI plan chosen while paying through the Bajaj Finserv No Cost EMI payment option cannot be changed once the order has been placed. If your order hasn't been delivered yet, you can cancel it and place a new order with the preferred EMI plan.
Certain items cannot be cancelled after 24 hours of placing the order."
How is Bajaj Finserv payment mode different from the credit card EMI payment mode?
In credit card EMIs, banks charge an interest rate based on the EMI plan chosen whereas Bajaj Finserv EMI Card holders are not charged any interest on the EMI. Unlike other credit card based EMI options, you don't need to have a credit card to avail EMI plans. The EMI payments are deducted by Bajaj Finserv from your bank account linked to the Bajaj Finserv EMI Card.