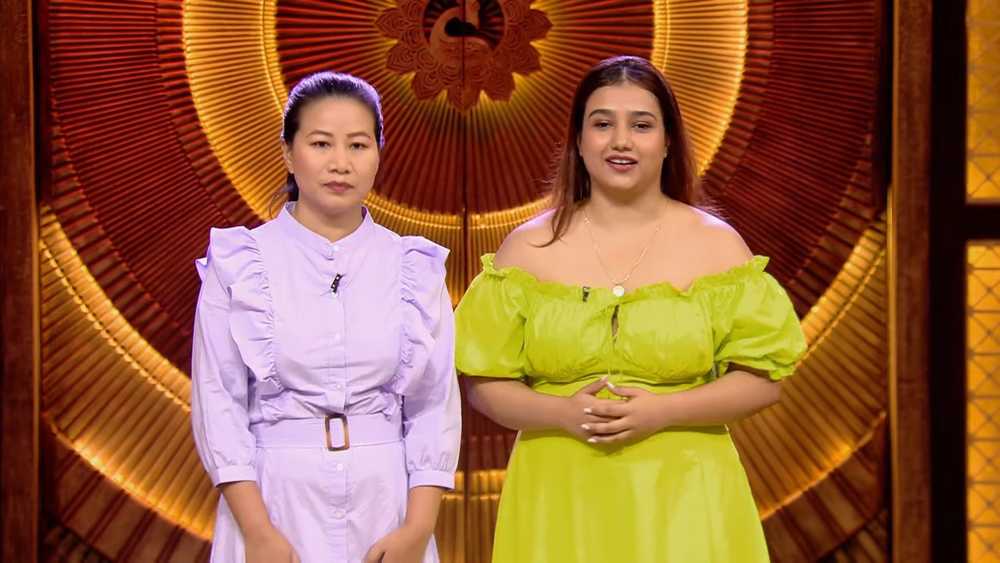 Angrakhaa, a clothing brand that focuses on size inclusivity, presented their pitch in the Shark Tank. The founders, Asna and Vishaka, emphasized the importance of creating fashionable and trendy clothes for all sizes and across various categories. They explained that their specialization lies in customization, ensuring that the prices for all sizes are the same, without any discrimination. They have fulfilled orders for over 10,000 customers and have a strong social media following of more than 55,000 followers.
Angrakhaa aims to enter the Indian wedding market for both menswear and womenswear, with a vision to become a global brand. They believe in promoting inclusivity in the fashion industry, where plus-size individuals often feel left out. They shared that they are inspired by the diversity of their customers and are driven to provide clothing that makes everyone feel comfortable and stylish.
The founders, Asna and Vishaka, come from different backgrounds. Asna pursued economics at Sri Ram College of Commerce while Vishaka started writing fashion blogs, mainly focusing on plus-size and mid-size fashion. They came together and started Angrakhaa, driven by their passion for creating inclusive fashion.
Angrakhaa's unique selling proposition lies in their commitment to being a size-inclusive brand, offering clothing options for all sizes without compromising on style. They shared their impressive financial growth, with sales reaching INR 1.16 crore and a net profit of around INR 35 lakhs in the last financial year.

The pitch highlighted the challenges faced in the plus-size industry, where individuals often struggle to find stylish clothes. Angrakhaa aims to change that perception and provide an inclusive feel by offering a range of sizes and collections. They discussed their production costs, including material, stitching, buttons, and other factors.
As the discussion progressed, the founders explained the importance of digital marketing in their business and their strategy to increase sales. They believe in providing a unique selling proposition to their customers to ensure repeat orders and emphasized the impact of digital marketing on boosting sales.
In the end, the founders received positive feedback and appreciation from the investors, who acknowledged the potential for growth in the fashion industry. While some investors hesitated due to the investment amount and the scalability of the business, others recognized the value and uniqueness of Angrakhaa's approach. The founders expressed their gratitude and shared their commitment to continue working hard to make their business investable.
Overall, Angrakhaa's pitch in the Shark Tank showcased their dedication to size inclusivity, their financial growth, and their ambition to become a leading global brand. With a focus on customization and providing stylish options for all sizes, Angrakhaa aims to revolutionize the fashion industry and empower individuals to embrace their individuality.